At Home Pet Grooming Services
Oh My Pet's pet grooming services offer a convenient and stress-free way for pet owners to maintain their pets' hygiene and appearance. These services typically include bathing, hair trimming, nail clipping, and ear cleaning, all performed in the comfort of your own home. Proudly serving more than 5000 Pawrents..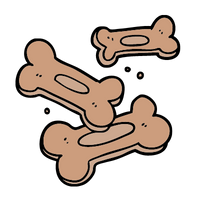 We offer services that suits best for your pet
Oh My Pet Grooming is to provide a safe, relaxed, and fun-filled Grooming experience.
Our hygenic and pet friendly grooming process made us "the top choice" among our competitors.
Lowest Price Guaranteed.
Get your pet groomed by our professionals and give a new look that gives your pet pleasure and comfort.
Why choose Oh My Pet Groomers:
Our Numbers Tell Our Proficiency
A caring day your pet will always remember
Post Service
Cleanup
Fully
Equiped

Professional
Groomer

Doorstep
Services
What Our Customers Say !!
We take both our dogs here and one is especially anxious but they have a great way of making them feel at ease and relaxed they are so kind and really take their time with the dogs – would highly recommend!!
Amazing treatments and they are so lovely to the dogs! You can tell they really love the dogs and want them to feel comfortable and happy!
I just bought my jacky back from the spa and like always has had loads of fuss made to him, they are amazing and I would be highly recommend the spa. 
Just taken our 15 week old labradoodle here. Friendly staff great service .. Our puppy looked great after they had finished highly recommend.